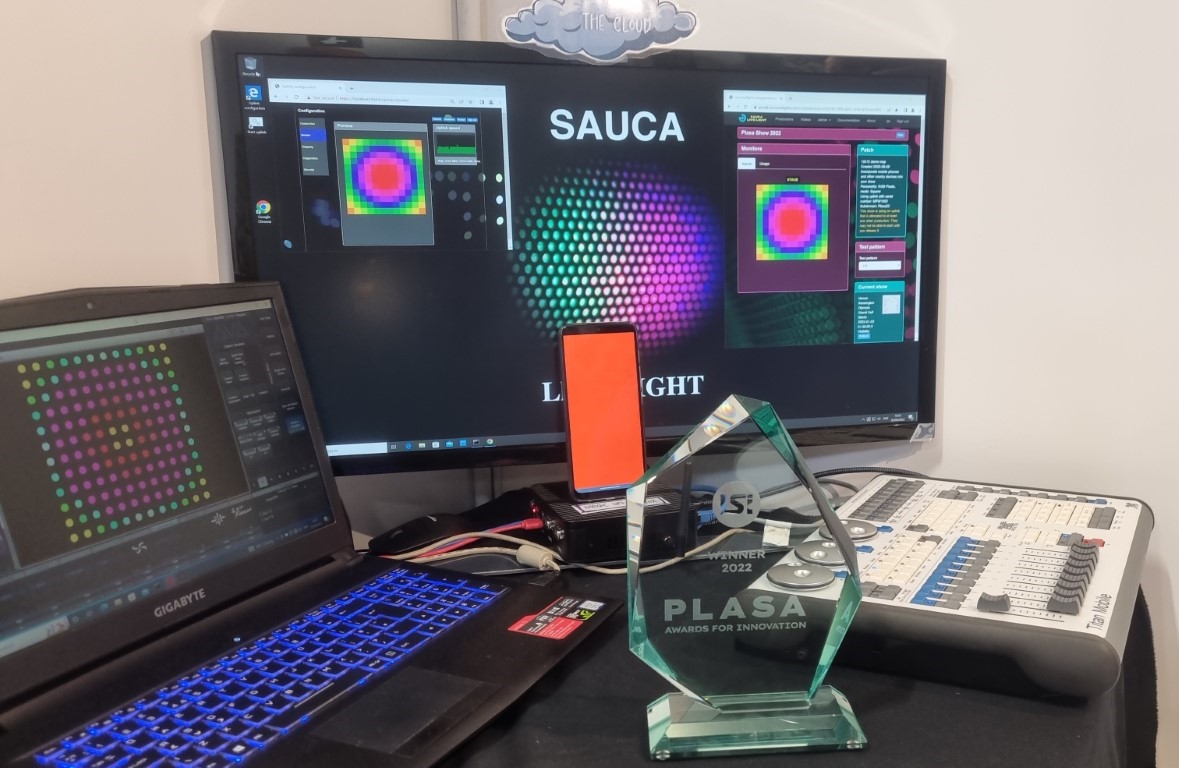 As we approach the #PLASALeeds, we look back with pride, at the moment when we were granted a prestigious #AwardforInnovation at the London Plasa 2022 exhibition.
We thank the judges for recognising our unique and elegant solution to creating an immersive audience experience with reduced costs, easier logistics, and without any disposable waste whatsoever!
Fellow Directors, Andy Porter, Steve Warren and Vanessa Bailey also thank and congratulate the founding creative and tech supremo @SimonCarter for his ingenious work that enables audiences phones and smart devices to become responsive and mappable pixels in any event's lighting canvas.
Get ready for coming news of an exciting new development to be released at Plasa Leeds 2023